ULTIMATE NO SPEND CHALLENGE GUIDE 
If you are like me and newer to personal finance "nerd-dom,"  you probably have only recently heard of a "No Spend Challenge."  I have to admit, I thought it sounded a bit extreme. How can you not spend ANY money for any significant length of time?  How do you eat? Put gas in your car? How can we live without spending ANY money?  
It turns out, that's not exactly what a No Spend Challenge is.  Now that I know what the rules are, which is really that there are no hard and fast rules, I am pretty excited to make them a regular part of my financial goal setting. 
So What Exactly Is A No Spend Challenge?
Loosely, a no spend challenge is a goal to not spend money on particular items for a particular period of time. 
For instance, maybe you have a goal to save, $1,000.00. So you decide you are not going to spend money on dining, entertainment or hobbies for 30 days.   
I have a friend, Angela, who does a year long no spend on clothing challenges.  At the time of this writing, I believe she is in year three of not buying any clothing for herself.  She finds other creative ways to acquire clothing, like clothing swaps, if she feels she needs to replace her old clothing. 
How Long is a No Spend Challenge? 
A no spend challenge can be as long or as short as you choose.  If you just want to try things out, you may opt for a one week challenge, but you can do them for a month, a quarter or a year, even.  It's really up to you and what you are hoping to accomplish. 
It's probably not something you will do forever – or for the long term – but they may be a good segway and motivator to create good money habits. 
How Does a No Spend Challenge Work?
That's also up to you.  You can opt to do yours alone, with a group of people or maybe you opt to join an organized challenge, like ours, which I will explain more below. 
Here are the steps I suggest to complete a successful  challenge. 
Steps to Begin Your No Spend Challenge:



Step One: Determine why are you doing the challenge?  What are your goals?  
It's important to understand why you want to complete a challenge and what you hope to achieve.  I believe in setting S.M.A.R.T. goals. 
Goals that are Specific – name what you plan to accomplish with this challenge.  For example: I plan to save $1,000.00. 
Measureable – I can measure the progress of saving $1,000.00.  I can track how many days I have not gone out to eat. 
Attainable –  Set goals that are attainable. It can be very discouraging if you make a goal for yourself that has been set too high to begin with.  It is good to stretch yourself; however, the flip side of that is that if you set the bar too high, you can become discouraged and give up. 
Reasonable – Likewise, are your goals reasonable?  Is it reasonable to not eat out for 1 month? Probably.  Is it reasonable to NEVER eat out again? Probably not?  
T – Finally, set a time period for your goal.  My suggestion is to start with a one month challenge.  It's a long enough period of time to see some progress and also decide at the end if you want to continue the next month. 
Step Two: Decide How Long Your Challenge is Going to Be For

Now that you have thought through what you hope to accomplish, it's time to decide how long you want to complete your challenge. 
Are you simply testing the waters? Maybe a one-week challenge is a good start.
If you have a short term goal, you can begin with one month long challenge and add months as you make progress on your goal.
Or maybe you want to make a big commitment, like my friend Angela at Tread Lightly Retire Early, and make a one year commitment.
Step 3:  It's Time to Set the Rules of Your Challenge

The really cool thing is that you decide the rules.  In our FREE worksheet, you can list the areas you want to work on, and any exception to the rules. 
You can pick specific areas you are choosing to focus on, like eating out, trimming your grocery budget, or no morning coffees.
If you have a specific function coming up you know you will need to spend some money of, that would be a great example to list for an exception.
Step 4: Review with the No Spend Challenge with Your Spouse and Family 
Your spending affects your household.  It is a good idea to inform them of your goals, what the rules are for the No Spend Challenge and make sure they are on board with the plan. 
If you are not spending on eating out but your spouse is, that can become a pretty frustrating situation fairly quickly.  But if you both have agreed how to deal with what's allowed and what is not ahead of time – there is less room for conflict. 
Step 6: Preparing for the No Spend Challenge 
The following are a few ideas to prepare for your No Spend Challenge and to help set you up for success. 
Meal Plan
Know what you will be eating during the challenge.  This eliminates impulse buys and unnecessary trips to the store. 
Stock up on Pantry and Other Needed Items 
Likewise, make sure you have all your pantry staples, toiletries, paper products and animals needs.  This will also prevent unnecessary spending and trips to the store. 
Pre-plan Free Activities
Not spending money does not mean you cannot have fun or that you have to hideout for a whole month.  Pre Plan activities. Plan a picnic day at the beach or park. A bike ride. Take a hike. Use the movie gift cards you forgot you had in your wallet or the gift card to a restaurant. 
There are lots of ways to entertain yourself that don't require money. 
Put away cards or Cash and/or Envelopes
Remove temptation. Keep cash and cards put away for the duration of the challenge if you simply cannot resist the urge to use them. 
Focus Your Energy Elsewhere

Another great way to keep from spending money during the No Spend Challenge is to take this time to focus your energy elsewhere. 
Use this time to purge your closets. 
Sell Stuff. From this purge, maybe you can sell some of these items and super-charge your savings. In last month's challenge a friend sold some of her hobby materials she was not using and made a couple hundred bucks. 
Declutter and get organized. 
Have a Cooling Off Period

One of the ways I have curbed my Amazon impulse buys is to utilize my wishlist.  Instead of using the "one-click" to order, is to instead put them in my wishlist.  Periodically, I come back and review the list and decide if it's something I still want.  If so, it makes it way into my budget. 
Use Online Ordering
Using online ordering has been a game-changer for my impulse spending.  When I order online I shop from my pre-made list. I no longer walk down an aisle and see something "I forgot about."  
How to Join Our No Spend Challenge: 
Sign up for our newsletter and print your No Spend Tracker. 
2. Fill out the worksheets  – decide your rules 
3. Join our private Facebook Group  so that we can support one another during the challenge. 
RECOMMENDED READING:
If you would like some further inspiration on how to cut spending, check out 
 The No Spend Year: How You Can Spend Less and Live More by Michelle McGagh. 
Another excellent book about cutting your spending is  The Year of Less: How I Stopped Shopping, Gave Away My Belongings, and Discovered Life is Worth More Than Anything You Can Buy in a Store by, Cait Flanders. 
DO YOU NEED HELP
GETTING YOUR FINANCIAL HOUSE IN ORDER?
We have created a 130 page bound workbook and journal.
This workbook will take you step-by-step to get your financial house in order.
You will determine what you are spending your money on, where you can find savings, how to pay off debt quickly and save more money.
If you want to get a firm financial foundation to start your real estate investing journey, this workbook was created with you in mind.
These are the same strategies we used to get rid of over $650,000.00 and debt, reduce our monthly budget by thousands and buy 4 investment properties that cash flow over $1,000.00 a month!
Another really great tool we have to get you started is the FREE 7 Step Money Foundations e-mail course. 
We created both of these resources with you in mind.
 Love and Prosperity,
Wendy and Curtis
ADDITIONAL RESOURCES TO STAY ON BUDGET? KEEP READING…..
DISCLOSURE: Some of the links below may be affiliate links; which is no additional cost to you. Meaning if you click the link and/or make a purchase, I may receive compensation.
WAYS WE STAY ON BUDGET
Personal Capital
We use Personal Capital to keep track of our Net Worth, Debt Pay-off and Our Retirement Account Balances. It's a good place for us to map our progress and see where we need to make adjustments.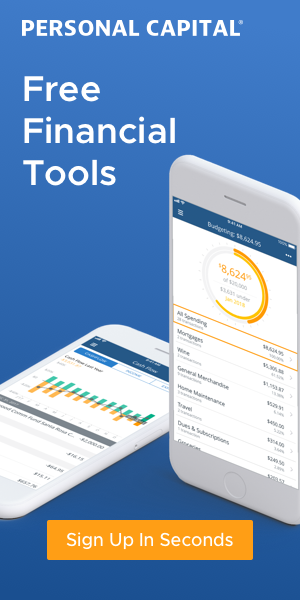 What we like about M1 is that they allow the purchase of Fractional Shares and a high yield checking account. It's a great way to start investing when you only have small amounts to begin with.
CONNECT WITH US
HAVE YOU JOINED OUR PRIVATE FACEBOOK GROUP YET?
Connect with us and each other. Our group is full of other parents on the same journey. We built our group to share and support one another and grow our House of FI family!