Want to begin real estate investing? There are a few real-estate investing basics to review first. Today we are going to cover the 5 Signs You Are Ready to Begin Real Estate Investing.
REAL ESTATE INVESTING BASICS
5 SIGNS YOU ARE READY TO BEGIN REAL ESTATE INVESTING 
If you want to begin real estate investing or begin a real estate investing business, there are 5 signs you need to be aware of to make sure you are are ready.
Don't just dive in without first making sure you are in the best position as a beginning real estate investor. We've been there – IT IS NOT FUN!
Who this advice is for:  The beginning investor, those looking for real estate investing strategies and those who maybe don't have any money yet to invest, but want to get as ready as they can.
 SO WHAT ARE THE 5 SIGNS YOU ARE READY TO BEGIN REAL ESTATE INVESTING?
STEP 1 –  EDUCATION AND RESEARCH
Do your homework!
We attempted real estate investing once before. Way back in 2006.  You all recall what happened next, right?  The market took one of the worst nose-dives in history.  We lost just about everything.
The biggest mistake we made is that we thought we could be serious HGTV viewers and know all we needed to invest.  WRONG.
It's important to read, research, and talk to as many other SUCCESSFUL investors as possible.
We began by reading and listening to as many books and podcasts as we could find. 
You should also learn the market you want to invest in. 
Additionally, learning the terminology is important.  
In addition to becoming educated, we got to know other investors who had significant experience and were successful.
Finally, learn what type of investing you are suited for, whether that is flipping, buy and hold, wholesaling or others.
STEP 2 – SURROUND YOURSELF WITH LIKE-MINDED INDIVIDUALS
As stated above, it is super important to surround yourself with people who are doing what you want to do.   
Who you surround yourself with matters.  You will need encouragement, advice, and people to turn to who understand what your goals are. 
The reality is – that most people are afraid to take these sorts of big steps and if you have no one in your life on the same journey as you – it can be a very lonely place.
STEP 3 – KNOW YOUR LONG TERM GOALS
Know what your long-term goals are.  As well as understanding what your risk aversion is will help in determining these goals.  For instance, in our circumstance, we are mainly interested in cash-flow.  We plan to hold our homes for a very long time.
Our properties will help provide income for us during retirement.  Because of this, we are not so concerned with appreciation. The market can take a downturn and, if so, we should not be as affected.  It is rare for both the housing market and the rental market to take a dump at the same time.  Even if rental rates go down, we have enough cushion in our cash flow to sustain it.
But we would not have been able to make these sorts of decisions without knowing our risk aversion and our overall long-term objective.
For instance, if your objective is to rehab and turn a lump-sum profit, then the markets matter and it will be more important to focus on your initial purchase price.  Then, if the market does take a turn – you know what worst-case scenario will look like and you have planned for it ahead of time.
STEP 4 – ARE YOU FINANCIALLY READY? 
This ONE thing is probably the most important.  You need to be financially ready BEFORE investing. Otherwise, when a problem happens, you are not met with disaster.
This was our second biggest mistake, behind not being educated.
1. Know your credit score and if it not where it needs to be – get it there.  A bad score will cost you more money.
2.  Pay-off your debt.  This will help your credit score, but also make sure that you are not over-extended.
3. Have enough saved.  You need enough for down-payments, if you plan on investing, as well as a cushion for large repairs and rental payments in a worst-case scenario situation.
If you need help – look at our Your Money 101 Workbook below. 
STEP 5 – ACCESS TO RESOURCES AND RELATIONSHIPS
In a real estate transaction, there are several players that will be important to already have relationships with.  Among them are:
Title and Escrow
Realtor
Mortgage-broker
Property Managers
Other Investors
DO YOU NEED HELP
GETTING YOUR FINANCIAL HOUSE IN ORDER?
We have created a 130 page bound workbook and journal.
This workbook will take you step-by-step to get your financial house in order. You will determine what you are spending your money on, where you can find savings, how to pay off debt quickly and save more money.
If you want to get a firm financial foundation to start your real estate investing journey, this workbook was created with you in mind.
These are the same strategies we used to get rid of over $650,000.00 and debt, reduce our monthly budget by thousands and buy 4 investment properties that cash flow over $1,000.00 a month!
Another really great tool we have to get you started is the FREE 7 Step Money Foundations e-mail course.
We created both of these resources with you in mind.
Love and Prosperity,
Wendy and Curtis
ADDITIONAL RESOURCES TO STAY ON BUDGET? KEEP READING…..
DISCLOSURE: Some of the links below may be affiliate links; which is no additional cost to you. Meaning if you click the link and/or make a purchase, I may receive compensation.
WAYS WE STAY ON BUDGET
We use Personal Capital to keep track of our Net Worth, Debt Pay-off and Our Retirement Account Balances. It's a good place for us to map our progress and see where we need to make adjustments.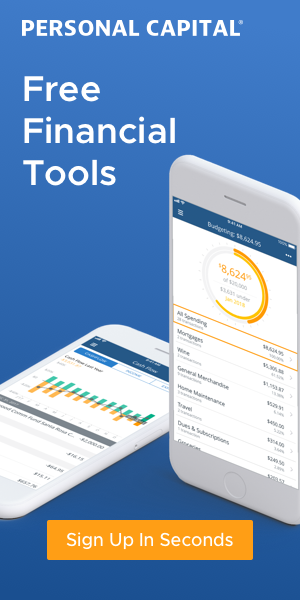 What we like about M1 is that they allow the purchase of Fractional Shares and a high yield checking account. It's a great way to start investing when you only have small amounts to begin with.
CONNECT WITH US
HAVE YOU JOINED OUR PRIVATE FACEBOOK GROUP YET?
Connect with us and each other. Our group is full of other parents on the same journey. We built our group to share and support one another and grow our House of FI family!