OUR GET OUT OF DEBT STORY – HOW WE PAID OFF $110,000.00 IN 3 YEARS

Today we share our debt payoff story and how we were able to payoff $110,000.00 of debt in 3 years. We wanted to share with all of you how we were able to payoff $110,000.00 in 3 years using a hybrid of the Debt Snowball method.
We were in a hopeless situation – and if you are feeling the same way about your debt, we want to encourage you, that you can have a debt-free future.
In 3 years we were able to pay off:
– $70,000.00 Auto and Trailer Loans
– $15,000.00 Credit Card Debt
– $25,000.00 Other Consumer Debt
OUR GET OUT OF DEBT STORY
METHODS WE USED TO PAYOFF $110,000.00 IN DEBT
IN 3 YEARS 
We walk you through the 4 strategies we used to pay off $110,000.00 in debt. If you would like more information on how you can get your finances in order, check out the full blog post on our blog.  HERE
1. BLITZ 
The first step we took was to tackle the few debts that we had that really large monthly payments and we knew we could pay off very quickly.
Our reasoning was that if we could pay these off very quickly, we could free up a a significant amount of money every month to pay off our other debts.
2. DEBT SNOWBALL
Once we had freed up money in our budget by cutting expenses and by paying off the few other debts with large balance, we implemented the debt snowball method.
With the Debt Snowball method, you list your debts from lowest balance to highest balance.  Next, you target the account with the smallest balance and keep paying the minimums on the rest.
Once one account is paid off, you move on to the next lowest balance. You repeat this, each time taking what was being paid on the previous account and targeting the next one.
This method encourages consistency, habit and helps build momentum.
3. DEBT AVALANCHE
The Debt Avalanche method is very similar to the Debt Snowball method, except your target accounts with the highest interest rate first, to the lowest, in order.
This method makes the most sense financially since you are paying off high interest accounts first.
4. SUPER-CHARGED WITH THE SALE OF OUR HOUSE
The final method we implemented to pay off $110,000.00 in debt was to sell our house.  It was a very hard decision to make – we loved our house.  But it made the most sense for our family and the goals we wanted to achieve.
We tell more of how we made this decision here.
By selling our home, we were able to pay off the last $30,000.00 in consumer debt in one lump sum.    
It was NOT easy – but by being persistent and consistent – we were able to do it!
You may not have as much debt as we do or have the same incomes – but these principles can be applied by anyone.
MENTIONED IN THIS VIDEO:
Get Rich Slowly article: https://www.getrichslowly.org/selling-our-home/
4 STEPS TO GET YOUR FINANCIAL HOUSE IN ORDER
OUT BEGINNING IN REAL ESTATE INVESTING
DO YOU NEED HELP
GETTING YOUR FINANCIAL HOUSE IN ORDER?
We have created a 130 page bound workbook and journal.
This workbook will take you step-by-step to get your financial house in order. You will determine what you are spending your money on, where you can find savings, how to pay off debt quickly and save more money.
If you want to get a firm financial foundation to start your real estate investing journey, this workbook was created with you in mind.
These are the same strategies we used to get rid of over $650,000.00 and debt, reduce our monthly budget by thousands and buy 4 investment properties that cash flow over $1,000.00 a month!
Another really great tool we have to get you started is the FREE 7 Step Money Foundations e-mail course.
We created both of these resources with you in mind.
Love and Prosperity,
Wendy and Curtis
ADDITIONAL RESOURCES TO STAY ON BUDGET? KEEP READING…..
DISCLOSURE: Some of the links below may be affiliate links; which is no additional cost to you. Meaning if you click the link and/or make a purchase, I may receive compensation.
WAYS WE STAY ON BUDGET
We use Personal Capital to keep track of our Net Worth, Debt Pay-off and Our Retirement Account Balances. It's a good place for us to map our progress and see where we need to make adjustments.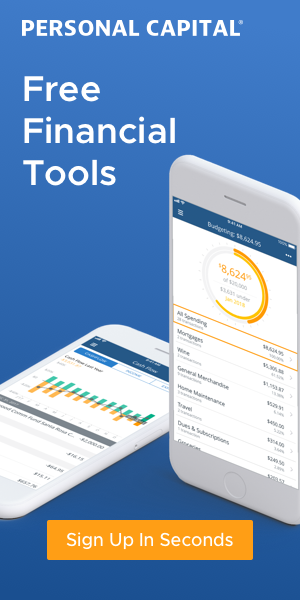 What we like about M1 is that they allow the purchase of Fractional Shares and a high yield checking account. It's a great way to start investing when you only have small amounts to begin with.
CONNECT WITH US
HAVE YOU JOINED OUR PRIVATE FACEBOOK GROUP YET?
Connect with us and each other. Our group is full of other parents on the same journey. We built our group to share and support one another and grow our House of FI family!