Beginning in real estate investing this year was a big step in our Financial Independence Journey and we want to share our journey with you and how we got here.
We have spent the last two years researching real estate investing, talking to other real estate investors and analyzing properties until we found the right opportunity.
It's been an exciting process and we have been almost bursting at the seams with excitement to share our story with all of you.
BEGINNING IN REAL ESTATE INVESTING
Well…we FINALLY closed on our rental properties last week! Woo hoo! If you have been listening to the most recent episodes of our podcast, we have been talking about sharing "EXCITING NEWS" for a while – we just didn't think it would take almost 3 months to get to closing on these properties.
What we have been told and are learning is true is that things move at a different pace in the midwest, which is where these houses are located.
As promised, we are sharing the numbers with all of you. We purchased 4 houses total. These are C neighborhoods; nice little two-bedroom/one bath houses.
Total purchase price was $104,00.00 (not a TYPO – that's the total for all four) and we put 30% down. We took out a 15-year commercial loan for the balance which ended up being about $72,100.00.
They will cash flow over $1000.00 a month – giving us a cash-on-cash return of 37.55%. (see chart below.) (This is a tool we use as Bigger Pocket members.)
This is our first REAL venture into real estate investing. And I say REAL because we did have a previous experience back in 2006 – which is up there on our list of biggest financial mistakes.
OUR 2006 MISTAKE
This was right before the housing market collapsed in 2007. We thought we would jump on the bandwagon and do a fix-and-flip. Everyone was doing it and making a lot of money. We had some major FOMO!
This biggest issue was that we did not have any idea of what we were doing. We didn't research, we didn't talk with other investors, and we didn't run the numbers. We didn't even know what the numbers should be.
We watched HGTV and thought that was enough.
We lost everything when the market crashed – our primary residence and the investment property that we couldn't sell.
So when we started to think real estate investing was something we might want to try again – we were totally gun shy.
We talk more about this mistake with David Greene in this episode.
WHAT WE DID DIFFERENTLY THIS TIME
Eventually, we decided that real estate was the best option for us to reach Financial Independence. This time around we did several things differently.
1. We made sure our finances were in a MUCH better place. We paid off all of our consumer debt. We also have a healthy savings account.
2. We did our research. We read lots of books and listened to many more podcasts. We also talked with other investors.
3. We understood what the numbers were and when looking at properties – we new what would be a good investment and what we were comfortable with.
Now, even if, worst-case scenario, the market were to take a downturn, we know that our rents will more than cover the mortgages and we have enough of a safety net in place for emergencies.
OUR NEXT VENTURE
We hope to continue to add multiple units to our portfolio next year. The ultimate goal is to earn enough cash flow from our rental properties that our living expenses are covered. This is how we intended to reach Financial Independence.
CLICK HERE => HEAR MORE ON OUR YOU-TUBE CHANNEL
What a year it has been for our podcast and blog. We hit some pretty impressive milestones for both and we could not have done any of it without all of you.
We appreciate you so much and are grateful you are part of this community.
We wish you a wonderful and joyous Holiday Season and hope you spend it with people you cherish.
Love and Prosperity,
Wendy and Curtis
NEED HELP STAYING ON BUDGET? KEEP READING…..
DISCLOSURE: Some of the links below may be affiliate links; which is no additional cost to you. Meaning if you click the link and/or make a purchase, I may receive compensation.
WAYS WE STAY ON BUDGET
Personal Capital
We use Personal Capital to keep track of our Net Worth, Debt Pay-off and Our Retirement Account Balances. It's a good place for us to map our progress and see where we need to make adjustments.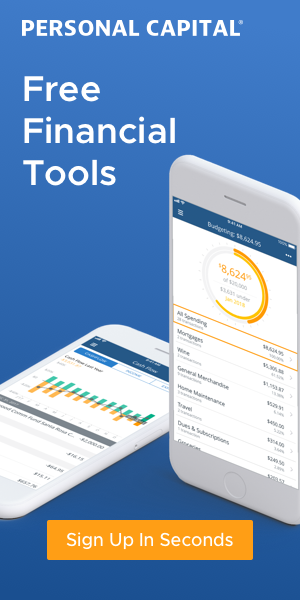 What we like about M1 is that they allow the purchase of Fractional Shares and a high yield checking account. It's a great way to start investing when you only have small amounts to begin with.
CONNECT WITH US
HAVE YOU JOINED OUR PRIVATE FACEBOOK GROUP YET?
Connect with us and each other. Our group is full of other parents on the same journey. We built our group to share and support one another and grow our House of FI family!