HOW TO STOP SPENDING MONEY
20 Things We No Longer Spend Money On
In today's video we talk about the 20 THINGS I DON'T BUY ANYMORE.
When we made a commitment to get our financial house in order – we made a decision that we were going to STOP SPENDING MONEY on the things that did not bring us closer to financial independence.
We looked at everything we were spending money on and asked:
Can I cut this expense? or
Can I eliminate this expense entirely?
Based upon these two questions, here are the 20 things that we don't spend money on anymore AND we still live a joy-filled life. 
What brings us the greatest joy is experiences and knowing that by NOT spending money on these 20 things, we have changed our financial future. 
 IDEAS FOR HOW TO STOP SPENDING MONEY ON THINGS
1. How to Stop Spending Money on New Cars 
We know longer trade in our cars every 2-3 years.  We either buy cars with cash or we pay them off as soon as possible.   Cars taken care of and serviced properly have lots of life in them. And transportation costs are a big ticket item – if you can cut in this area, you put hundreds back into your budget. 
Something else we have done a couple of times to get out from under a car payment is to sell the vehicle at a loss.  We just make sure we have a cashiers check ready for the lender for the difference between the loan and the sales price, as well as a contract with the buyer and a power of attorney signed for the buyer through the DMV to make title transfer a breeze.  This has worked for us three times and gotten us out of a hefty payments.
2. How to Stop Spending Money on Haircuts
Did you know you can learn how to cut your hair on YouTube?  You can learn just about anything on YouTube.  
For our boys, my husband or oldest son, uses the clippers to trim them up. 
I have naturally curly hair and so it is very forgiving. I also do not use many harmful products in it and so it stays very healthy.  
With a little thought – this is another area you can save quite a bit of money on. 
3. How to Stop Spending Money Home Decor
We have become avid DIY'ers.  Being frugal with your money, does not mean you have to skimp on all the pretty things!  I love my home to look well decorated. It makes me feel good.  And Trust me, I understand how dangerous Home Goods and stores like World  Market can be! 
That may not matter to you and it is TOTALLY ok!  That is the beauty about pursuing financial independence.  YOU choose the things that bring value and JOY to your life. 
In three years my husband has become a very proficient woodworker and has made multiple beautiful projects for our home.  
4. How to Stop Spending Money Fancy Coffee
I know, I know!  Some people balk at the proponents of giving up your lattes to build wealth.  But I am of the belief that small dollars add up. (And it is more of a mindset issue in my opinion.)
Throwing away $5-$10 sometimes multiple times a day, can add up to hundreds of dollars back into your budget. 
 And if you are living paycheck to paycheck – those dollars matter. 
So buy some really good beans, a cheap grinder and make delicious home brewed coffee, part of your morning routine.  
If you have time to go through the drive-through, you have time to make a pot of coffee. 
5. How to Stop Spending Money on Water-service and Bottled Water
My husband cannot stand sink-water.  So we had water delivered and bought hundreds of water bottles in our lifetime.   
This was another one of those expenses that add up quickly.  
Instead, we bought a cooler on Offer-Up.  Cleaned it really well and purchased a few 5 gallon jugs.  It takes us about $5 to fill them up each week and it is part of our routine now. 
Everyone gets tasty and refreshing water – and we help the planet a little bit. 
Ideas 6-20 are awesome too! You can find those on YouTube, Click the video above. 
Do you have a big financial goal or just need to reign in your spending? Either way, join in! We are glad you are here!   Join our Facebook group below so we can encourage you on your journey. 
DO YOU NEED HELP
GETTING YOUR FINANCIAL HOUSE IN ORDER?
We have created a 130 page bound workbook and journal.
This workbook will take you step-by-step to get your financial house in order. You will determine what you are spending your money on, where you can find savings, how to pay off debt quickly and save more mo
If you want to get a firm financial foundation to start your real estate investing journey, this workbook was created with you in mind.
These are the same strategies we used to get rid of over $650,000.00 and debt, reduce our monthly budget by thousands and buy 4 investment properties that cash flow over $1,000.00 a month.
Another really great tool we have to get you started is the FREE 7 Step Money Foundations e-mail course.
We created both of these resources with you in mind. We hope you find them helpful.
Love and Prosperity,
Wendy and Curtis
ADDITIONAL RESOURCES TO STAY ON BUDGET?  KEEP READING…..
DISCLOSURE: Some of the links below may be affiliate links; which is no additional cost to you. Meaning if you click the link and/or make a purchase, I may receive compensation.
WAYS WE STAY ON BUDGET
We use Personal Capital to keep track of our Net Worth, Debt Pay-off and Our Retirement Account Balances.  It's a good place for us to map our progress and see where we need to make adjustments.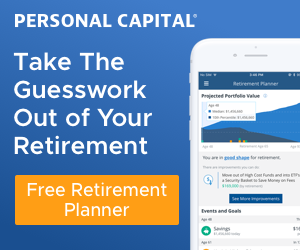 What we like about M1 is that they allow the purchase of Fractional Shares and a high yield checking account.  It's a great way to start investing when you only have small amounts to begin with.
CONNECT WITH US
HAVE YOU JOINED OUR PRIVATE FACEBOOK GROUP YET? 
Connect with us and each other.  Our group is full of other parents on the same journey.  We built our group to share and support one another and grow our House of FI family!