[et_pb_section fb_built="1″ _builder_version="3.22.3″ min_height="406px" custom_padding="0px|0px|11px|0px|false|false"][et_pb_row custom_padding="50.1px|0px|0|0px|false|false" _builder_version="3.22.3″ min_height="539px"][et_pb_column type="4_4″ _builder_version="3.20.2″][et_pb_text _builder_version="3.23.3″ text_font="||||||||" text_text_color="#000000″ text_font_size="18px" custom_margin="||55px|||" custom_padding="||0px|||"] Today we discuss how to easily cut expenses from your budget. We share how we eliminated $4,000.00 expenses from our budget fairly quickly. In 2017, we had finally had enough living paycheck to paycheck and we decided to get serious and cut over $4,000.00 from our budget.
OUR FINANCES WERE A MESS – WE NEEDED TO MAKE DRASTIC CUTS TO OUR BUDGET
HOW TO CUT EXPENSES
When we first discovered the FIRE Movement, Financial Independence Retire Early, we were a mess. We were making multiple six-figures and had nothing, more accurately, LESS than nothing to show for it. We were in debt. We had a triple-digit NEGATIVE net-worth and we felt hopeless. We knew one thing – and that was our debt was going to go with us to our graves.
When we found out there were regular people, making regular incomes – who were debt-free AND had the ability to retire in their 30's, 40's and 50's – we paid attention. Obviously, they were doing something right. Now, we were former Dave Ramsey apostles so we knew the mechanics of what to do. It was the messaging that was different and something about knowing you could be debt-free AND save money was the thing we needed to hear more than simply, "debt is dumb." We know it was dumb and being shamed wasn't helping us make progress.
STEP 1 – EXAMINE WHERE YOU ARE SPENDING YOUR MONEY
How on earth did we cut $4,000.00 from our monthly budget? Well, the first thing we did was to take a look at everything and asked one of two questions.
Can we eliminate this from our budget entirely?
Can we reduce this expense?
By taking every item and asking this question, we came up with 11 areas we could either cut or eliminate entirely.
| | |
| --- | --- |
| CELL PHONE BILL | $25 |
| CABLE | $120 |
| GYM MEMBERSHIPS | $269 |
| CREDIT CARDS | $126 |
| MEDICAL BILLS | $215 |
| KIDS KARATE | $375 |
| SCHOOL TUITION | $1181 |
| 2015 AZ TAX LIABILITY | $250 |
| WATER DELIVERY | $125 |
| VW CAR PAYMENT | $500 |
| GROCERY/FOOD BUDGET | $1000 |
| | |
| TOTAL | $4186.00 |
STEP 2 – MAKE YOUR CUTS
THE BIGGEST EXPENSES…
The biggest budget busters we had were our food budget, one of our car payments and school tuition. Once we eliminated some of the biggest monthly expenses, we gave ourselves immediate breathing room to begin tackling other expenses. If you listen to much of the advice out there, it falls into one or two camps, and that is to pay off obligations via either the debt snowball method or the avalanche method.
STEP 3 – DEBT SNOWBALL VS. AVALANCHE OR….
Generally speaking with the debt snowball method, you pay off the items with the lowest balance first, at the same time paying the minimums on everything else. As you pay off a debt, you then move on to the next one and so on and so forth. The avalanche method operates in the same fashion; however, you are attacking those debts with the highest interest rate first. In our opinion, either is sound. However, we also believe that if you have one to three items that are BIG monthly obligations and they can be knocked out super quickly, then it may make sense to knock them out first, then proceed to the snowball or avalanche method on the remainder. For instance, once we got down to about a $2000.00 balance on our VW, we knew that if we could just pay that off, we would have an extra $500.00 a month to flow back into our budget and we could pay off several other items very quickly. What we needed was traction and giving ourselves this room in our budget was just what we needed.
STEP 4 – EXECUTE YOUR PLAN
THE UNNECESSARY EXPENSES
We love our kids. We think having them explore sports and activities is important. However, not at the expense of or budget. It is OK to not have your kids in expensive sports all year long. Especially, if you are living paycheck to paycheck. They will be OK. Think of it this way. It's temporary. Once you pay off your debt and have a solid savings plan in place, then you can add these things back into your budget. If you are not using the gym regularly, cut it off. If you enjoy other free exercise or activities (running, biking, hiking) – cut off the gym until you are debt-free.
DON'T EAT YOUR PAYCHECK
It really is embarrassing how much money we were spending a month on food. We are a large family – so that had become an excuse. Convenience had become an excuse. Now that we are intentional about our shopping and we meal plan – we are spending less than half of what we were spending before on food and we eat great!
DEBT BY A THOUSAND CUTS
All the little cuts add up. $25 saved on our cell phones. Paying off a small credit card, $49. Canceling water delivery, $125. When they are all added up, we saved hundreds every month. But does that mean you cannot have a latte? There is a lot of back and forth about whether or not you should buy that latte or not…. If that latte brings you joy. By all means, get the latte. Just know what it costs you and make adjustments in your budget for it elsewhere. Maybe the $150 a month in lattes means you can eat less meat and you reduce your food budget. You get the idea. Spend on what makes you happy, but also remember where that fits into your budget and your overall goals. If you are stretched thin. Stop what you are doing. Set aside an hour or two and pull out your bank statements. Get online and check out where your money is going, then ask yourself those two important questions. By being honest with ourselves and stretching ourselves a little outside of our comfort zone, we were able to shave over $4,000.00 from our monthly budget. That $4,000.00 put us in a position to begin making some big moves for our future. One that will eventually mean we are debt-free. We are not quite there yet – but we are not full of hope that it will be. We no longer have fear of dying with debt. We want that for you as well. If you need help creating a financial foundation, we can help. You can click
HERE
or see enter your email address in the form below.
Love and Prosperity,
Wendy and Curt
P.s. Stay tuned…this was our monthly savings from just year one! We had more cuts in 2018 and even more in 2019. We hope you enjoy sharing in this journey and that you are encouraged along the way!
[/et_pb_text][et_pb_text _builder_version="3.23.3″]
RESOURCES WE HAVE FOUND HELPFUL IN GETTING OUR FINANCES IN ORDER
DISCLOSURE: Some of the links below may be affiliate links; which is no additional cost to you. Meaning if you click the link and/or make a purchase, I may receive compensation.
One of our favorite FREE tools to keep track of our spending, our debt pay-off and our savings progress in PERSONAL CAPITAL. It's easy to use and can also give us ballpark projections so we know where we are on our journey to Financial Independence.
[/et_pb_text][et_pb_code _builder_version="3.23.3″ width="100%" min_height="149px"]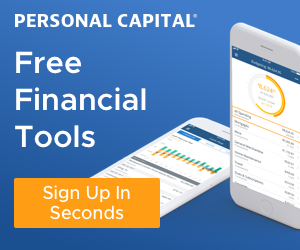 [/et_pb_code][et_pb_text _builder_version="3.23.3″]Your content goes here. Edit or remove this text inline or in the module Content settings. You can also style every aspect of this content in the module Design settings and even apply custom CSS to this text in the module Advanced settings.[/et_pb_text][et_pb_image src="https://www.houseoffi.com//wp-content/uploads/2019/12/YOUR-MONEY-101-BOOKCOVER.png" align="center" _builder_version="3.23.3″ width="55%" custom_margin="-10px|||||" custom_padding="86px|2px||0px||"][/et_pb_image][et_pb_button button_url="https://amzn.to/30JTDWM" url_new_window="on" button_text="CLICK HERE TO ORDER" button_alignment="center" _builder_version="3.23.3″ custom_button="on" button_font="||||||||"][/et_pb_button][/et_pb_column][/et_pb_row][/et_pb_section][et_pb_section fb_built="1″ _builder_version="3.22.6″][et_pb_row _builder_version="3.22.6″][et_pb_column type="4_4″ _builder_version="3.22.6″][et_pb_text _builder_version="3.23.3″ text_font="||||||||" text_text_color="#000000″ text_font_size="19px" custom_padding="53px|||||"]
IF YOU NEED HELP WITH YOUR BUDGET….
SIGN UP FOR
OUR 7-STEP MONEY CHALLENGE BELOW
IT'S TOTALLY FREE – NO UPSELLS!
THIS IS SIMPLY US, HELPING YOU GET ON THE RIGHT FOOTING WITH YOUR MONEY.
It is a NO NONSENSE designed to take you step-by-step through your finances and build a solid money foundation so that you can reach your money goals.
[/et_pb_text][et_pb_code _builder_version="3.23.3″][/et_pb_code][/et_pb_column][/et_pb_row][/et_pb_section]