THE ECONOME CONFERENCE
EXPLORING THE NEW AMERICAN DREAM
On today's show we are talking with Diania Merriam, chief econoMEist for the EconoME Conference.
The EconoME Conference held it's inaugural year in Cincinnati, OH at the University of Cincinnati on March 7th, 2020.
 What to Expect at the EconoME Conference
The event will be a day full of provocative speakers from the personal finance and FIRE (Financial Independence Retire Early) communities. Diania's vision for this event is for people to come and ignite their passion for finances as they explore a NEW American Dream – grounded in Financial Independence.
 

BONUS DISCUSSION – ENTREPRENEURIAL DEPRESSION
As a bonus – Wendy and Diania do a bit of a deep dive and discuss Entrepreneurial Depression and how they both opted to manage recent episodes of depression and anxiety.
Watch and listen HERE.
IF YOU WOULD LIKE TO BUY TICKETS OR LEARN MORE
CLICK HERE – AND FOR 10% OFF ENTER: HOUSEOFFI
ARE YOU IN A RUT WITH YOUR FINANCES? 
DO YOU DREAM OF SOMETHING DIFFERENT?
WE WANT TO HELP YOU REACH YOUR FINANCIAL GOALS! You can access budgeting template, our Money Master Plan, as well as our Payday Spending Plan which helps you budget paycheck to paycheck.
FREE ACCESS TO OUR DOWNLOAD LIBRARY BY CLICKING HERE. 
Do you have a big financial goal or just need to reign in your spending? Either way, join in! We are glad you are here! To get additional support, join our Private Facebook Group. We are in the trenches with you.
CLICK THE LINK DOWN BELOW
YOUR MONEY 101  DUMPING DEBT AND BUILDING WEALTH
EVEN WHEN STARTING FROM SCRATCH – 130-PAGE WORKBOOK
Another really great tool we have to get you started is the FREE 7 Step Money Foundations e-mail course.
We created both of these resources with you in mind.
Love and Prosperity,
Wendy and Curtis
ADDITIONAL RESOURCES TO STAY ON BUDGET?  KEEP READING…..
DISCLOSURE: Some of the links below may be affiliate links; which is no additional cost to you. Meaning if you click the link and/or make a purchase, I may receive compensation.
WAYS WE STAY ON BUDGET
We use Personal Capital to keep track of our Net Worth, Debt Pay-off and Our Retirement Account Balances.  It's a good place for us to map our progress and see where we need to make adjustments.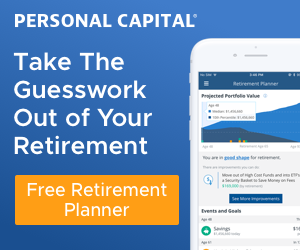 What we like about M1 is that they allow the purchase of Fractional Shares and a high yield checking account.  It's a great way to start investing when you only have small amounts to begin with.
CONNECT WITH US
HAVE YOU JOINED OUR PRIVATE FACEBOOK GROUP YET? 
Connect with us and each other.  Our group is full of other parents on the same journey.  We built our group to share and support one another and grow our House of FI family!