ANXIETY ABOUT MONEY?
STRESSED ABOUT DEBT?
5 Practical Tips to Pay Off Debt and Practice Self-care



Anxiety about money? Stressed about debt? We understand and share 5 practical tips to pay off your debt as well as practice self-care.
Dealing with Our Debt and Living with Anxiety and Depression
In 2016, we had one million dollars in debt.  It was such a heavy burden.  I had also just recently been diagnosed with anxiety and depression.  We had a lot going on in our lives and those pressures – plus external stressors in the world, all seemed to converge and push me over the edge.
I was 46 and coming to accept that I needed help. The words that come to mind to describe that time are, hopelessness, heaviness, failure, pressure, stress, and trapped (and those are just a few!)
Do you have Anxiety about money? or are Stressed about debt?
I share my story with you, first, because I want you to understand that I know what that feels like.  I know what it feels like to want to hide, to experience debt shame and debt fatigue.
But, more importantly, I want you to know that it does not always have to be this way.  You can take steps to improve your financial future – while also taking care of your mental health.
The tips I'm going to share with you are the steps I have implemented in my own life.
Anxiety About Money? Stressed About Debt? 5 Tips to Pay Off Debt and Practice Self-care
1. Automation
Automation will act as your safety net.  Let's have some real talk.  One of the really crappy things about anxiety and depression is that they come and go whenever they want.  They are not on a schedule and they do not care that you need to pay your bills on the 30th of every month.
And sometimes when they come – they come fast and hard. Sometimes they stay awhile and linger and sometimes they leave as quickly as they came.
But you still have bills to pay.  That's why automation is important.  Set up direct deposit.  Schedule automatic bill pays after your paydays. Set up any other transfers needed.
Then, when you happen to hit a rough patch – you don't compound the problem with late fees, overdraft fee and interest charges.
I also want to take a minute to thank Melanie Lockhart (Dear Debt) and co-founder of the Lola Retreat.  Her candor and initiative in bringing the topic of debt and mental health and debt fatigue inspired me to create this video.
2. Budget Better

Creating and using a budget is so important. It's impossible to move forward until you know where you are.
Your budget is your friend.  Your budget is the tool that you will be using to accomplish your money goals.
If you need help budgeting, we have a few videos that will walk you through our FREE budget plan templates.
Your budget lets you know what you have coming in and what you have going out each month.
3. Make Room in Your Budget
But….
It's not enough to know where you are with your money.  If you are going to pay off your debt, you have to have some money left over to pay off your debt.
My advice is to review the last 2-3 months of bank statements and see what you are spending your money on.
I have yet to see a client's bank statements that don't have some room for cuts.
In three years, we cut thousands out of our monthly budget.
Now, if you have examined your spending and there are truly no more cuts to make, then you have a bigger issue.
Your issue is not a budget issue, it's an income issue.  You need to find a way to increase your income.  In upcoming episodes, we will be sharing some of our ideas.
You can also check out several of our Side-Hustle Spotlight episodes for inspiration.
4. Implement a Debt Pay Off System
Once you have created extra room in your budget, decide what system you will be using to pay off that debt.
We used a multi-system approach to get rid of $650,000.000 of debt in three years.
Generally, the debt snowball or the debt avalanche methods are solid methods to attack your debt.
In the debt snowball method, you pay off each balance in order of smallest to largest.  You fiercely attack the smallest balance first and pay minimum payments on all the rest.  When the smallest balance is paid of you then talk all the money you were paying towards the smallest balance and focus on the next smallest.
You repeat that process until all your debts are paid off.
The debt snowball method gives you some quick wins, which will hopefully provide you momentum.
The debt avalanche method is very similar, except you pay off the debt in order of the highest interest rate to the smallest.
By paying off the highest interest rates first, you are not accruing as much in interest and putting more money towards your principle balances.
5. Give Yourself Grace
Practice grace and self-compassion.  You will mess up.  There will be mistakes.  Don't let the mistakes derail your progress.
If you mess up, or have a setback, it's ok.  Acknowledge your mistake, forgive yourself and move on.
Bonus – Acknowledge Triggers 
Along the same lines as grace, practice awareness about what events either lead to depression and anxiety, or what behaviors your depression and anxiety lead to.
Retail therapy is not therapy.  It is a problem.  Is your depression and anxiety a trigger to shop?
For me, stress is a food trigger, which can cause me to eat out when it is not in my budget.
By being more aware and acknowledging that I know this about myself, I am better prepared to deal with it.
Brainstorm 2-3 low or no activities you can practice self-care and love when these triggers occur.
For me it is spending 30 minutes at the beach.  A walk outside is another good idea.  Taking my dogs to the dog part is another great way to feel better.
Don't let your anxiety and depression create a situation where you sabotage your goals.
I hope you have found these practical tips helpful in addressing your anxiety about money and stress about debt.
If you would like additional support with your budget – please join our private Facebook group via the link below.
We also have several resources available listed below to help you budget better and dump debt.
Love and Prosperity, 
Wendy and Curtis
p.s. Here are a couple of options for affordable therapy as well.
DO YOU NEED HELP
GETTING YOUR FINANCIAL HOUSE IN ORDER?
We have created a 130 page bound workbook and journal.
This workbook will take you step-by-step to get your financial house in order.
You will determine what you are spending your money on, where you can find savings, how to pay off debt quickly and save more money.
If you want to get a firm financial foundation to start your real estate investing journey, this workbook was created with you in mind.
These are the same strategies we used to get rid of over $650,000.00 and debt, reduce our monthly budget by thousands and buy 4 investment properties that cash flow over $1,000.00 a month!
Another really great tool we have to get you started is the FREE 7 Step Money Foundations e-mail course.
We created both of these resources with you in mind.
Love and Prosperity,
Wendy and Curtis
ADDITIONAL RESOURCES TO STAY ON BUDGET? KEEP READING…..
DISCLOSURE: Some of the links below may be affiliate links; which is no additional cost to you. Meaning if you click the link and/or make a purchase, I may receive compensation.
WAYS WE STAY ON BUDGET
Personal Capital
We use Personal Capital to keep track of our Net Worth, Debt Pay-off and Our Retirement Account Balances. It's a good place for us to map our progress and see where we need to make adjustments.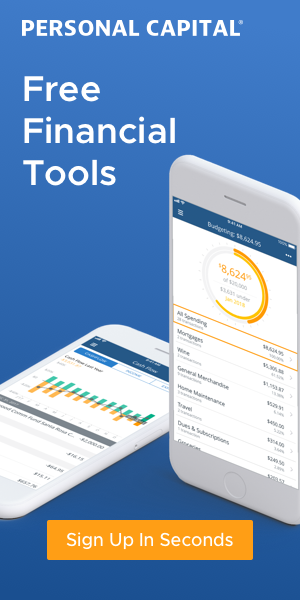 What we like about M1 is that they allow the purchase of Fractional Shares and a high yield checking account. It's a great way to start investing when you only have small amounts to begin with.
CONNECT WITH US
HAVE YOU JOINED OUR PRIVATE FACEBOOK GROUP YET?
Connect with us and each other. Our group is full of other parents on the same journey. We built our group to share and support one another and grow our House of FI family!