If you saw last week's video – you know that we just started INVESTING IN REAL ESTATE! You should also know that it was a very long road to get here.  Prior to discovering the FIRE MOVEMENT, our financial house was a mess!  We had a ton of debt, we were living paycheck-to-paycheck and we had no hope.  In two years – we have turned things around and we want to help you get your financial house in order as well.
4 STEPS TO GET YOUR FINANCIAL HOUSE IN ORDER
There are 4 specific steps we took to get our finances in order.
STEP 1: KNOW WHERE YOU ARE

 
The very first step is to know where you are.   You cannot figure out what you need to fix unless you know what needs fixing.
In this step, you will need to tally your debt, your assets, income and assess your spending to see what you are spending your money on.
This first step can be daunting – we know – we have been right where you are.
I now track this information in a journal and on a spreadsheet (I love me some spreadsheets!).  Anytime I need to see our progress – the information is in one place, updated regularly.
Sometimes getting to our goals can take a long time and being able to come back to look at your progress can help keep you motivated.
If you need some help – you can get our Your Money 101 Workbook for Free – when you join our mailing list.  You can do that at the bottom of the page.
Another really great tool we have to get you started is the FREE 7 Step Money Foundations e-mail course.
We created both of these resources with you in mind.
STEP 2: KNOW WHERE YOU WANT TO BE
The next step is to know where you want to be.  For us, we had several goals:
1. I wanted to quit my practice to stay home with my kids
2. We needed to reduce our expenses to do that
3. We wanted to save
4. We wanted to increase or retirement accounts
5. We wanted to be Financially Independent by age 55
6. We wanted to create $5,000.00 a month in passive income via real estate
We were in NO POSITION to do any of the things we wanted.
But now we knew the gaps we needed to fill.  We knew how much we needed to cut our expenses in order to eliminate my salary, save and contribute towards our retirement.
It was now time to plan how to do that.
STEP 3: DEVELOP A PLAN TO GET YOUR FINANCIAL HOUSE IN ORDER
SAVE MORE
The very first thing we took action on was Curtis's retirement contributions.  We felt the need to begin contributing immediately – so that's what we did.
What is helpful is that these contributions were pre-tax and so it was not a dollar for dollar reduction in Curt's paycheck.
SPEND LESS
The next step we took was to question every expense we had.  For every expense we asked the question:
1. Can I cut this expense?
2. Can I eliminate this expense entirely?
Going back to step one – knowing where you are – we now knew what we were spending our money on.
It was time to be aggressive – relentless in trimming our spending.
If you want to hear how we cut over $10,000.00 of expenses you can read this post and this one to see what types of expenses we cut. 
INCREASE INCOME
At some point, there are only so many cuts in your budget to be made and if there is still a gap to be filled – the only other option is to bring in more income in some way.
This was another area where we got very creative.  We tried lots of different things to bring in more money.
We are living in a gig-economy and so virtually anyone can try something in their spare time.
We also sold stuff.
I got my notary and I do loan signings on the side.
Curtis is great with wood-working and so we sold some of the signs he made and cornhole boards.
Curtis is a school teacher and so he can tutor, supervise sporting events and cover lunchtime to earn more income at his job.
There are so many possibilities for creating more income.
What skill or outlet do you already have to earn a more?
Add more money to your budget and continue to kill your financial goals.
STEP 4: THE FINAL STEP  – THINK OUTSIDE THE BOX 
After completing the first three steps we were very close to completing almost all of our goals.   We had cut our expenses by thousands.  I had been able to retire my law practice and stay home with my kids.  We had paid off a good portion of our debt.
We were close, but not all the way there.
The one final move we wanted to make was to be in a position to be consumer debt-free and to start real estate investing.
That's when we decided to think outside of the box.  We had one asset left, our house.  After much contemplation, we decided to sell our house to achieve the final two goals.
It was a very hard decision – but it made the most sense for our family.
With this final step, selling our house, we were able to pay off our consumer debt and begin investing in real estate.
We also opted to rent instead of buying another house.  This allowed us to save another $1100.00 a month.
In what way can you try something that is perhaps unconventional to achieve your goals?  Not risky – just outside of the box.
Do you have something big you can sell?
Do you have a room in your home you can rent out via Airbnb?
The point is, that if you really want to achieve your financial goals – that sometimes it means making bold and big moves to do it.
WHERE WE ARE NOW
We are now two and a half years from when we first decided to get our financial house in order.  By employing the 4 steps above we have been able to:
Eliminate about $650,000.000 of debt
I now stay home with my children – for the first time in our lives we are a one-income household
Reduce our monthly expenses by $10,000.00
We are consumer debt-free
Begin Real Estate Investing (creating $1026.00 positive cash flow a month)
We have increased our savings rate from about 5-7% a month to about 30% a month
We have a healthy emergency fund
Now, your circumstances may not be just like ours, in all likelihood it is not, but what we hope you can do is take pieces of our story and implement them in your life.  Everyone's financial journey is different – but there are bits and pieces of everyone's that are also the same.
That is why we also believe community is important.  Surround yourself with others who are like-minded about finances.  Join a meet-up.  Join a Facebook Group. Attend conferences.  In some way get connected – it will make all the difference.
Love and Prosperity,
Wendy and Curtis
NEED HELP STAYING ON BUDGET? KEEP READING…..
DISCLOSURE: Some of the links below may be affiliate links; which is no additional cost to you. Meaning if you click the link and/or make a purchase, I may receive compensation.
WAYS WE STAY ON BUDGET
Personal Capital
We use Personal Capital to keep track of our Net Worth, Debt Pay-off and Our Retirement Account Balances. It's a good place for us to map our progress and see where we need to make adjustments.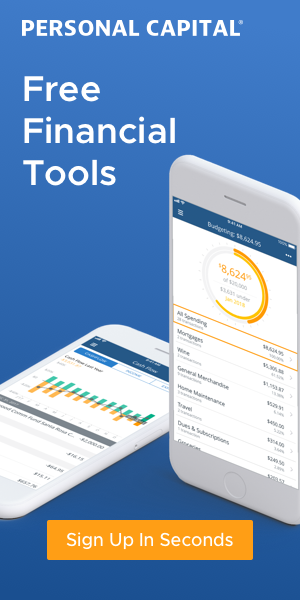 What we like about M1 is that they allow the purchase of Fractional Shares and a high yield checking account. It's a great way to start investing when you only have small amounts to begin with.
CONNECT WITH US
HAVE YOU JOINED OUR PRIVATE FACEBOOK GROUP YET?
Connect with us and each other. Our group is full of other parents on the same journey. We built our group to share and support one another and grow our House of FI family!