13 of the BEST Work From Homes Jobs
Lucrative Remote Careers
Working from home has already gained a lot of popularity in the corporate world over the last couple of years. But given the current world situation, it has become the only possible way of working in most parts around the globe. 
Since we're going through a pandemic, it's prevalent for organizations to lay off employees and workers because there's no business, and everything's being shut down. 
If you're unemployed, or you just got laid off from your work, there's is good news for you. If you have the skills then you can earn money from the comfort of your home. 
We're here to tell you that no matter what you do, there is a variety of work from home jobs available for you. All you need to do is have a positive mindset about the entire crisis and persistently look for jobs that match your skills and knowledge. 
Lucky for you, in this article, we have listed and are getting into the details of some of the best jobs that you can apply for and work at while sitting at the comfort of your home. 
So keep reading further because you might end up finding the job that you don't even realize you've been looking for. 
DISCLOSURE: Some of the links below may be affiliate links; which is no additional cost to you. Meaning if you click the link and/or make a purchase, I may receive compensation.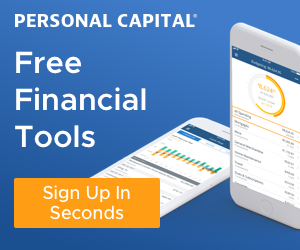 1. Freelancer 
Freelancers are people who work for themselves, rather than any organization. They might be doing contractual tasks for companies, but technically they're self-employed. Freelancers are different from traditional employees because they're responsible for their work hours, keeping track of the time between various projects, and making sure to meet the deadlines of all the clients. 
If we talk about freelance content writers, if you're a beginner, you might get a start off with $0.3/$0.4 per word, but you can earn as high as $1 per word, depending on how good you are. 
There are several different websites where you can start your freelance work, like Fiverr, Upwork, etc. 
But one of the best ways I have found is to reach out to others and let them know what work you are offering. Referrals are one of the best ways to get started.
2. Consultant
A consultant is someone who provides ideologies, instructions, proposals, or possible solutions to professional problems. These solutions can be in the form of information to complete a task, some improvement ideas, or merely help in the decision-making process for the client. There are various branches of Consultancy like Management Consultancy, Law Consultancy, Health Consultancy, and Technology.  You can choose the one you feel to have the best knowledge and appropriate education about it. 
A successful consultant should have several skills; some of them are: 
High energy levels 

Great analytical skills

Well organized

Competitive and good reasoning
Depending on the type of industry you're in and the company you're working for, a business process consultant, for example, can earn somewhere around $98,000 per annum. Educational consultants might have a lower pay scale at $89,000 per year, and so on. 
 Time to get your
   financial house
 in order! 
3. Financial Advisor
A financial advisor is like your life planning partner, but only in monetary terms. A financial advisor is a trained professional having knowledge of how to manage finances and overall experience about how monetary transactions work and how they might get affected in the future. 
He should also have excellent communication and interpersonal skills, sharp analytical skills, ability to manage stress, and, most importantly, he should be celebrated with numbers. 
Working from home, people can hire you, have sessions online, and you can guide them in several ways, including how to manage their finances, especially in this time where income and money are so restricted. 
If you are already a financial planner and are looking to take your business virtual, the XY Planning Network is a network of fee-only advisors would one place to start. 
4. Information Technology (IT)
IT, as we all know, is an ever-growing industry with lots of job opportunities. Our primary focus would be IT specialists. IT specialists work on computer-based information systems. Their job may include designing, assessing, operating, and maintaining different technologies, software, and hardware. 
They can also remotely manage your networks, therefore giving them a wide range of tasks that they can perform from home. 
To be an IT specialist, you need a sound knowledge of all the technicalities involved in different systems, applications and software, and a proper degree too. Many community colleges offer certificates in IT programs as well as specific technology schools.  The average base salary of an IT specialist per year rounds off to somewhere around $52,000 but can grow to much higher.
5. Web Design
Web design or web designers, as the name suggests, are responsible for creating and maintaining websites for individuals as well as different companies. From managing how a site looks to how it functions and everything in between, web designers can use their skills and work for any industry. 
Web designers should have excellent visual and different software skills. They should also possess knowledge about all the front-end and back-end coding and technicalities that come together to form a website. On average, a web designer can earn somewhere around $70,000 per year. 
These are the same strategies we used to get rid of over $650,000.00 and debt, reduce our monthly budget by thousands and buy 4 investment properties that cash flow over $1,000.00 a month!
6. Remote Sales
Remote Sales relate to making sales online or without any physical meeting. Remote salespersons require a lot of convincing power and accurate knowledge about the product that they're selling so that they can counter all the questions thrown towards them by the potential customer. 
Salespersons are given targets that they have to reach over some time. Some companies might offer them bonuses if they exceed their goals, but generally, an average salary of a salesperson for a year is $52,000. 
7. Virtual Assistant
The job of a virtual assistant is quite diverse. They provide support in the form of administration, technical tasks, or creative services in different industries like government, healthcare, education, corporate, etc. 
Since virtual assistant jobs are so diverse, they tend to have a big range when it comes to salary. Depending on the industry and the company you're working with, you can earn anywhere between $7 to $39 per hour. 
8. Transaction Coordinator
Since real estate transactions involve a lot of paperwork and legal documentation, many people tend to hire Transaction Coordinators. A Transaction Coordinator is a real estate professional who takes up the responsibility of filling out and handling all the paperwork related to a real estate transaction. 
They need to have excellent communication skills, and they should have a good command over numbers and, obviously, all kinds of knowledge related to the real estate business. They also need to be fully aware of the selling process and should possess vast knowledge about the market. 
You can perform all the services online or guide people remotely on what to buy and how the current situation might affect the real estate market of your country. Their average salary per year falls somewhere around $44,000 but can increase to six figures depending on your ability to grow your business.
9. Social Media Manager
Social media is only becoming more and more popular by the day. Especially right now, when businesses have no other option but to market their products on social media, the social media managers are getting to make the most out of the situation. 
If you're a tech-geek with a lot of interest in social media, and you have good knowledge about how to work social media campaigns and marketing principles, you can be a great social media manager. 
Social media managers help organizations increase their reach and promote their products on different social media platforms like Facebook, Instagram, Twitter, etc. Depending on the company you're working for, you can earn a good amount of money working as a social media manager. 
On average, the salary of a social media manager per year is somewhere near $60,000, but it could be more or less depending on your quality of work and skills. 
10. Customer Service
Customer Service is one of the oldest home jobs. As a customer service representative, you have to stay online for an allotted period where customers related to your particular organization can either call you or message you on your company's page, and you have to entertain their queries and problems. 
Many customer service reps are provided with scripts as well, so they can better understand the problem in the least amount of time. To be a good customer service rep, you need to have excellent communication and conversational skills.
Although one of the most tedious jobs ever, customer service jobs don't pay great. An average salary of a customer service representative falls somewhere around $28,000. 
11. Online Tutor/Teacher
High-speed Internet and amazing software have made it possible for students and teachers to hold classes even from a distance. If you're good at teaching and you feel that you have a good command over a particular subject, then you can work as an online tutor. Software like Zoom, Google Classrooms, etc. are great for holding online classes. 
You can contact a single student or multiple students at one time, depending upon your choice. Online teachers tend to have an excellent range of salary per year, from $57,000 to $80,000 if working as a full-time teacher. Online tutor salaries vary hourly anywhere from $10.00 per hour to $14.00 per hour. 
12. Transcriptionist
This is one of the most exciting jobs you can do from the comfort of your home. A transcriptionist's job is to listen to audio and type it out in the form of a text file. You can work for medical hospitals, media agencies, and any other organization requiring transcriptions. 
For this job, you need to have excellent listening skills and even better typing skills so you can listen and type at the same time. You also should have a good sense of grammar and punctuation. 
The average salary of a transcriptionist is somewhere around $24,000 per year but like may of the other careers mentioned here, your annual income can increase exponentially depending on how much you put into growing your business and promoting yourself. 
13. Medical Coding/Billing
Medical coders or billers are responsible for handling health insurance claims at hospitals, clinics, and other healthcare facilities. This job requires them to be sharp, attentive, and have excellent attention to detail. 
They are responsible for interacting with patients, entering insurance claims and codes into the right programs, and do several other tasks along the same lines. 
The average per year salary of a medical coder ranges from $27,000 to $66,000 depending on the organization they're working for.  
Conclusion
These are some of the best work from home jobs that you can consider and earn handsome money from the comfort of your home.
Be sure to check back next week when we highlight 14 Top Jobs For Remote Careers.
Love and Prosperity,
Wendy and Curtis
CONNECT WITH US
HAVE YOU JOINED OUR PRIVATE FACEBOOK GROUP YET? 
Connect with us and each other.  Our group is full of other parents on the same journey.  We built our group to share and support one another and grow our House of FI family!