Black Friday can be a budget-buster or it can be in a great opportunity for you to save even more money – if you are smart about it! In this post, we are going to talk about 10 of the best ways you can save even MORE money on Black Friday!
HOW TO SAVE EVEN MORE MONEY ON BLACK FRIDAY
DISCLOSURE: Some of the links below may be affiliate links; which is no additional cost to you. Meaning if you click the link and/or make a purchase, I may receive compensation.
The BEST way to save money on Black Friday is to simply not participate and while it may be the best, that's not what you are here for.  You are here to learn how to take advantage of Black Friday deals and how you can save even more money.  Here are 10 ideas to help you with that goal.
1.  Utilize Coupons
2.  Pre-Shop for the Coming Year
3.  Cash Back Rewards
4.  Shop Ads Several Days Before You Shop
5.  Have a Strategy
6. Set a Budget and Stick to It
7. Stick to the List
8. Use Credit Cards with Price Protection
9. Know What is a Real Deal
10. Shop Online
UTILIZE COUPONS
Yes! You can also use coupons on Black Friday.  If you have stores you are certain you will shop, get on their mailing list.  You almost invariably will receive extra-deals in your email inbox.
Print out your coupons in advance or if they are scannable, save them to your phone.
PRE-SHOP FOR THE COMING YEAR 
Pre-shop really good deals for occasions you know are coming.  Do you have a bestie having a baby next year?  A special birthday?
This is a great time to stock up on special items.  An added bonus is it will save you time later.
USE CASHBACK REWARDS 
Do you have a credit card that offers cash-back rewards?  Double-dip on your savings by shopping the cards with the biggest cash-back rewards.
Just remember to pay off your balance immediately.  If you cannot pay it off before interest accrues, then don't use this method.
SHOP THE ADS BEFORE YOU SHOP
Know what you intend to buy before you go.  No window shopping! This will not only help avoid impulse buys but will save you some time. 
Don't forget to bring your Ads with you so that if there is a question about price – you have the ad to resolve it.
Know what stores you are going to shop first in order of priority.

HAVE A STRATEGY 
Divide and concur!
In addition to some of the tips we've already suggested, like shopping ads prior to entering the store, have an overall strategy.
Know what stores you will shop and it what order.  Each store may have particular hours of when an item is available and you don't want to miss out.
This could also mean you and your spouse split up and each of you tackles an item or you and your girlfriend help each other out.
You might also visit the store the day before to see the layout and where the items you want to purchase will be displayed.
SET A BUDGET AND KEEP IT
Know how much money you intend to spend and stick to it.
A couple of ways to do this is to keep a running total on your phone or only use cash.  Once the money is gone – shopping is over.
Make it a game to see how much you can off of your list and come in under your total.
STICK TO THE LIST
Stick to your shopping list.  No impulse buys.
Also, prioritize what is on your list.
If you see something absolutely must have – take off other items from the bottom of your priority list.

USE CREDIT CARD PRICE PROTECTION 
Some credit cards offer price protection.  This means that If you have purchased an item and it later has a price-drop, the credit card company will refund the difference.
Be sure you have read and fully understand these policies before utilizing them.

KNOW WHAT A REAL DEAL IS
Ideally, you have been watching the item you want and have waited for it to come on-sale.
Retailers are known to increase their regular price and then list it for sale making that deal – not quite the deal you were expecting.
Compare prices and make sure it IS a good deal.  Just because it is listed as "on-sale" doesn't mean it is the best price.
If shopping on Amazon, before you purchase check camelcamelcamel.com to look at the pricing history.  This will tell you if an item really is at its lowest price.
Costco and Sams Club can be a great place to find deals; however, I have also found that if you are not comparison shopping you can also be spending more per unit quite easily.
SHOP ONLINE INSTEAD
If you can get everything you want from the store's website for the same price, this is a good way to get the deal you are looking for and beat the crowds.
It's also a really great way to avoid impulse buys.
GOOD LUCK – WE HOPE YOU HAVE FOUND THESE TIPS HELPFUL! 
But remember – the best way to save is to not shop at all.  Before heading out make sure you are making intentional purchases that are within your budget.  The worst thing is to find yourself in January kicking yourself in the pants because you overspent for the holidays.
If nothing else this season – make just 2 goals. 1. Stay out of debt and 2. Stay on Budget.  These two things alone will leave in you good shape. 
If you need help budgeting or making a plan to get your finances in order – sign-up for our FREE Money Foundations course and start the New Year off on the good foot!
Love and Prosperity, 
Wendy and Curtis
WAYS WE STAY ON BUDGET
Personal Capital
We use Personal Capital to keep track of our Net Worth, Debt Pay-off and Our Retirement Account Balances. It's a good place for us to map our progress and see where we need to make adjustments.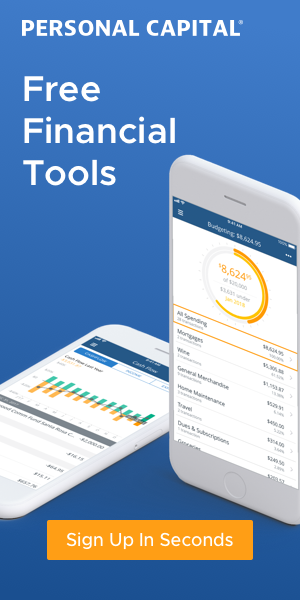 What we like about M1 is that they allow the purchase of Fractional Shares and a high yield checking account. It's a great way to start investing when you only have small amounts to begin with.
CONNECT WITH US
HAVE YOU JOINED OUR PRIVATE FACEBOOK GROUP YET?
Connect with us and each other. Our group is full of other parents on the same journey. We built our group to share and support one another and grow our House of FI family!
WE HAVE A NEW WORKBOOK!
This workbook is based upon out 7-Step Money Foundations course and can be used as a companion to the course, or on its own. It is a NO NONSENSE designed to take you step-by-step through your finances and build a solid money foundation so that you can reach your money goals.